Good news for SBI's loan customers
May 10, 2019
Interest rates on all loans linked to MCLR stand reduced by 5 bps with effect from May 10, 2019: SBI.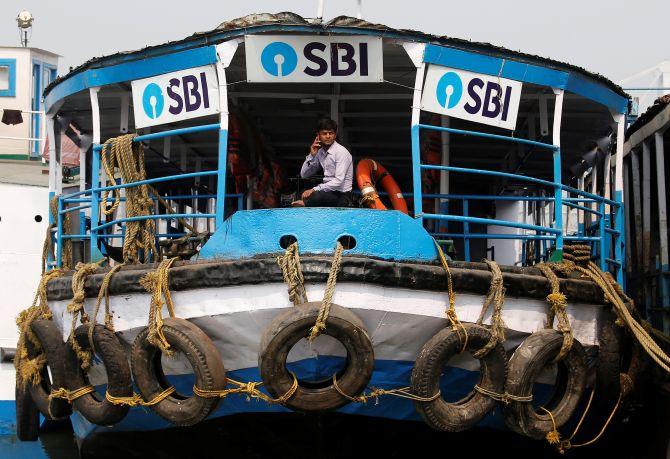 The country's largest lender State Bank of India has cut its marginal cost-based lending rate (MCLR) by 5 basis points on loans of all tenors.
With this cut, 1-year MCLR has come down to 8.45 per cent per annum from 8.5 per cent.
"As a result, interest rates on all loans linked to MCLR stand reduced by 5 bps with effect from May 10, 2019," SBI said in a release.
This is the second rate cut by the bank in the last one month.
After the RBI's April Monetary Policy, the MCLR was reduced by 5 bps.
Taking into account Friday's MCLR cut, the reduction in home loan rates since April 10, 2019, has been 15 bps, the bank added.
SBI has linked its cash credit/over draft rates above Rs 1 lakh to the repo rate from May 1 for better transmission of RBI's policy rates.
Earlier in the day, SBI reported a net profit of Rs 838.40 crore in fourth quarter of 2018-19 fiscal on a standalone basis as non-performing assets (NPAs) came down.
The state-owned lender had witnessed a net loss of Rs 7,718.17 crore during the corresponding January-March quarter of 2017-18.
Income (standalone) during the March quarter of 2018-19 rose by nearly 11 per cent to Rs 75,670.50 crore as against Rs 68,436.06 crore in the same period of the preceding fiscal, the bank said in a regulatory filing.
For the full year 2018-19, bank reported a consolidated net profit of Rs 3,069.07 crore, while there was a loss of Rs 4,187.41 crore in the entire 2017-18.
Income (consolidated) grew to Rs 3.30 lakh crore for the fiscal year compared to Rs 3.01 lakh crore in 2017-18.
State Bank of India (SBI) witnessed improvement in its asset quality as gross NPAs reduced to 7.53 per cent of gross advances at end of March 2019, as against 10.91 per cent by end of March 2018.
Net NPAs or bad loans too trimmed down to 3.01 per cent as against 5.73 per cent.
Photograph: Rupak De Chowdhuri/Reuters
"+resp_message+"
System error!
Source: Read Full Article