Dear Nirmalaji, please reduce the tax on diesel
January 6, 2021
On February 1, 2021, Finance Minister Nirmala Sitharaman will present the Budget for the Financial Year 2021-2021.
Nirmalaji has asked us to send the finance ministry inputs so that the government can prepare an all-inclusive Budget, one that will incorporate the needs of its people.
In a month-long series, A Ganesh Nadar/Rediff.com will speak to Indians across the land about what their expectations from Budget 2021 are.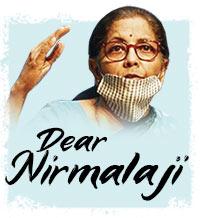 K Nishad, 29, lives in Kannancheri, Kozhikode, Kerala.
He had to give up his studies after Class 6 due to "family problems".
Nishad is now married and works as a driver. His children — he has two sons — are too young for school and his wife is a home-maker.
Over the years, he has held odd jobs and tried his hand at small businesses, but he was not successful. Finally, afer he obtained a driving license when he was 18, he became a taxi driver.
He would earn Rs 1,000 a day after paying rent to the owner of the taxi.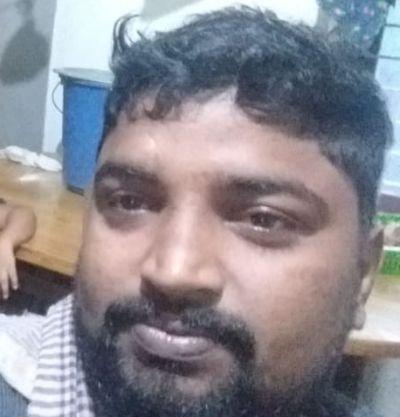 "I worked as a taxi driver for a little over a year. Now, I drive a lorry," he says.
He became a truck driver since, during the pandemic, people were not using taxis and he needed to earn a living.
He still earns Rs 1,000 a day. And wishes he could return to driving a taxi.
"Now, I earn Rs 1,000 a day after paying rent to the lorry owner. As a taxi driver, there were days I earned more if I had good customers who gave me a tip above the fare," he says nostalgically.
He has only two suggestions for the finance minister.
Dear Nirmalaji,
The prices of petrol and diesel are very high. Please reduce the tax on them. As a driver, I am badly affected as it raises my input costs.
When the price of diesel rises, it also raises the prices of a lot of goods due to the increase in transport cost.
I don't have a house. I want to buy a house. Please provide a housing loan at low interest to help me.
Thank you.
Earlier in the series:
Shivraj Ganpatrao Vanarse, newspaper vendor
Rajeev Kumar Singh, security guard
Feature Presentation: Aslam Hunani/Rediff.com
Source: Read Full Article