Dear Nirmalaji, please increase tax exemption
January 22, 2021
On February 1, 2021, Finance Minister Nirmala Sitharaman will present the Budget for the Financial Year 2021- 2022.
Nirmalaji has asked us to send the finance ministry inputs so that the government can prepare an all inclusive Budget, one that will incorporate the needs of its people.
In a month long series, A Ganesh Nadar/Rediff.com speaks to Indians across the land about what their expectations from Budget 2021 are.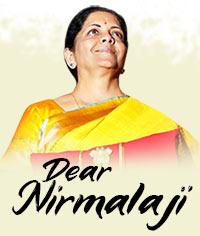 Shalini Gupta, 40, has graduated in botany and has a diploma in journalism.
A freelancer specialising in corporate writing, she is based in Pudicherry, the Union Territory located about 160 km south of Chennai. Her husband is a college professor.
They live in a rented house and plan to buy their own home in the future. Her income — which fluctuates every month — puts her in the 5 per cent tax bracket.
Her suggestions to the finance minister include:
Dear Nirmalaji,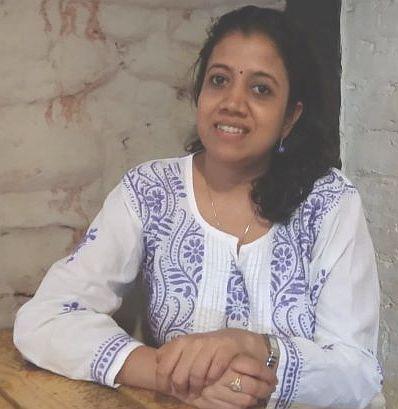 The basic tax exemption, which is currently Rs 250,000, should be raised. The exemption should also be raised for senior citizens.
The government has simplified the filing of tax returns; this is a step in the right direction.
I could file it myself online, which was very good. If the process is simplified more, it will help the common man.
The 80C deduction is Rs 150,000. This should be increased; it will help people save money.
The overall government expenditure on public health is abysmal. It should learn a lesson from the pandemic and increase spending on healthcare.
At the same time, I have to say our situation is much better when compared to the United States and Europe.
Here everybody is wearing masks and maintaining discipline, which has helped control the pandemic to a great extent.
Thank you.
Earlier in the series:
Nangiohbok Rymbai, daily wage labourer
Esha Wali, technologist
Dhrupadi Ghosh, visual artist
DEAR NIRMALAJI: More suggestions for the Finance Minister
Feature Presentation: Aslam Hunani/Rediff.com
Source: Read Full Article