Dear Nirmalaji, make it easy to get bank loans
January 22, 2021
On February 1, 2021, Finance Minister Nirmala Sitharaman will present the Budget for the Financial Year 2021- 2022.
Nirmalaji has asked us to send the finance ministry inputs so that the government can prepare an all inclusive Budget, one that will incorporate the needs of its people.
In a month long series, A Ganesh Nadar/Rediff.com speaks to Indians across the land about what their expectations from Budget 2021 are.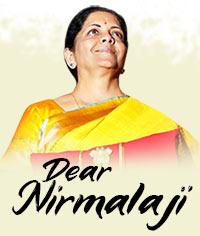 Bhaswati Choudhary, 21, lives in Guwahati, Assam.
She is a BCom honours graduate and plans to continue her education.
The Choudhary family owns a plastic recycling plant and her brother helps run the business.
Bhaswati has some suggestions for the finance minister: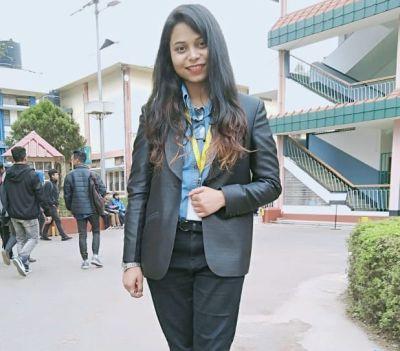 Dear Nirmalaji,
Many places are still backward.
You should provide loans to villagers to start their business. The north east offers scope for many businesses like dairy products and poultry farms.
People grow and rear produce in their homes and consume it themselves. It does not reach the market.
This is because there are many rules and regulations.
You have to make the process of doing business easy.
You cannot start a business with your own money; you need a loan from a bank.
There are many banks, but they do not provide loans easily. There are too many formalities.
Someone who wants a loan has to provide their net worth and balance sheets. People are not willing to go to banks because of this.
Getting loans from banks should be made easier.
Banks are providing loans to self-help groups, instead of that they should provide loans to individuals.
The government should come up with micro finance schemes to provide Rs 2 lakhs-Rs 3 lakhs to village entrepreneurs without asking them for collateral. This will help those who have cows and poultry to start their own business.
When there are more businesses, there will be more employment. The north-east has vast resources; all we need is the capital to develop them.
We pay GST, which is the same all over the country. A person in Assam has to pay the same GST as a person in Gujarat. But Gujarat has more airports, more ports, a better transport network and better markets for their products.
The people of Assam do not have access to the same markets as Gujarat. Assam, unlike Gujarat, does not have easy access to national and international markets. So a tax rebate should be provided to the people of the north-east.
You should improve the transport network too.
Thank you.
Earlier in the series:
Mudasir Ahmed, businessman
Shalini Gupta, freelance writer
Nangiohbok Rymbai, daily wage labourer
DEAR NIRMALAJI: More suggestions for the Finance Minister
Feature Presentation: Aslam Hunani/Rediff.com
Source: Read Full Article